about

the timber

We have listed the three most commonly used timbers to construct decks which have been selected due to their structural strength, longevity and cost effectiveness.

There is however other timbers that can be used and these can be discussed individually.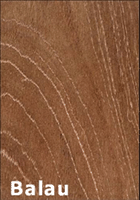 Balau
The most commonly used, and most cost effective timber, is Balau which is sourced from south East Asia.
It is a yellow - brown to dark brown timber with a fine texture and interlocked grain and is extremely durable under tropical conditions.
It is a fairly heavy timber weighing between 800 kgs and 1, 000 kgs per cubic metre when dry.
It can be sealed or left unsealed. Unsealed it weathers to a grey colour. It can also be stained easily using a variety of tints to change the colour.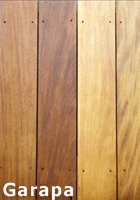 Garapa
Garapa is also a popular decking material as it is hard, heavy, tough and strong and is naturally resistant to rot, decay and insect attack.
It is found most commonly in Argentina, Brazil, Venezuela and Eastern Peru.
It normally weighs between 800 kgs and 960 kgs per cubic metre when dry.
It is a fine grained timber varying in colour from yellowish to yellow - brown / yellow - pink.
It is, to a degree, scratch resistant reducing sanding during scheduled maintenance.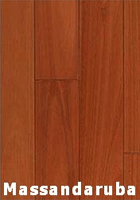 Massaranduba
Sourced form the West Indies and Central and South America, this timber is suitable for decks due to its hardness.
It is extremely heavy weighing in at about 1, 050 kgs per cubic metre when dry.
The texture is fine and uniform. The grain is usually straight but sometimes interlocked.
The heartwood is light red to rose red.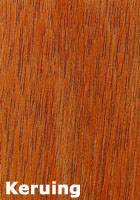 Keruing
Keruing is naturally found in South East Asia.
The timbers vary in colour from pinkish-brown to dark brown and look rather characterless. Grain is straight or shallowly interlocked and the texture is moderately coarse and even. All of the species contain oleo-resins and many of them will exude it onto surfaces during drying or when exposed to heat or sunshine when in use.
The weight is variable too but is generally within the range 720 to 800 kg/m3 when dried.
It is moderately durable.